Meet the social robots team!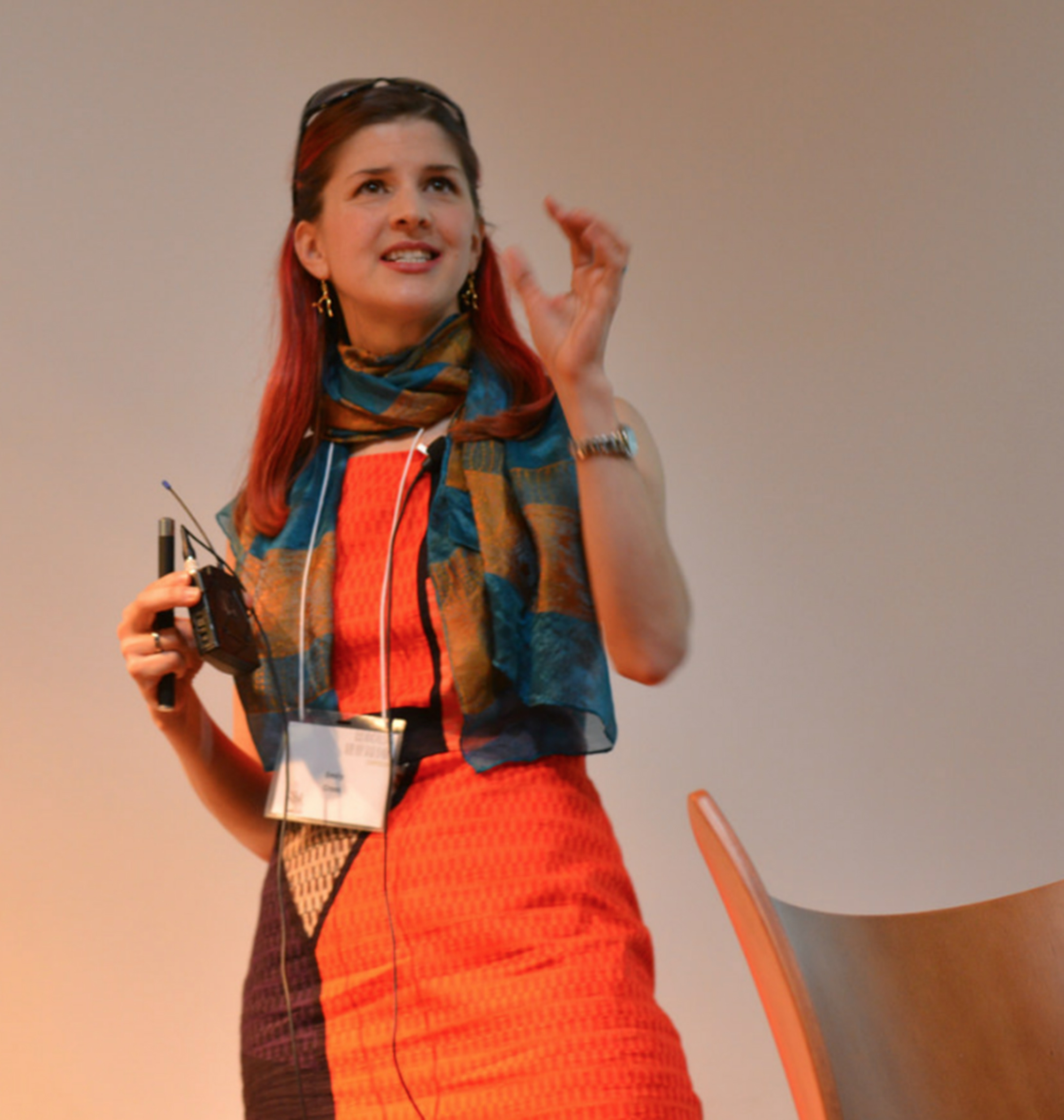 Emily is a professor of cognitive neuroscience at Bangor University and the co-director of the Social Brain in Action Laboratory. With the recent award of an ERC Starting Grant, she now also serves as the Principal Investigator of the Social Robots project. Emily completed her PhD with Scott Grafton at Dartmouth College, and then worked at the Max Planck Institute for Human Cognitive and Brain Sciences (Leipzig, Germany) and the Behavioural Science Institute and Donders Institute for Brain, Cognition and Behaviour at Radboud University Nijmegen (Netherlands). Emily has been building and collecting robots since a young age (more aesthetically interesting than functional ones!), and looks forward to helping chart the course to peaceful coexistence with our robotic overlords of the future.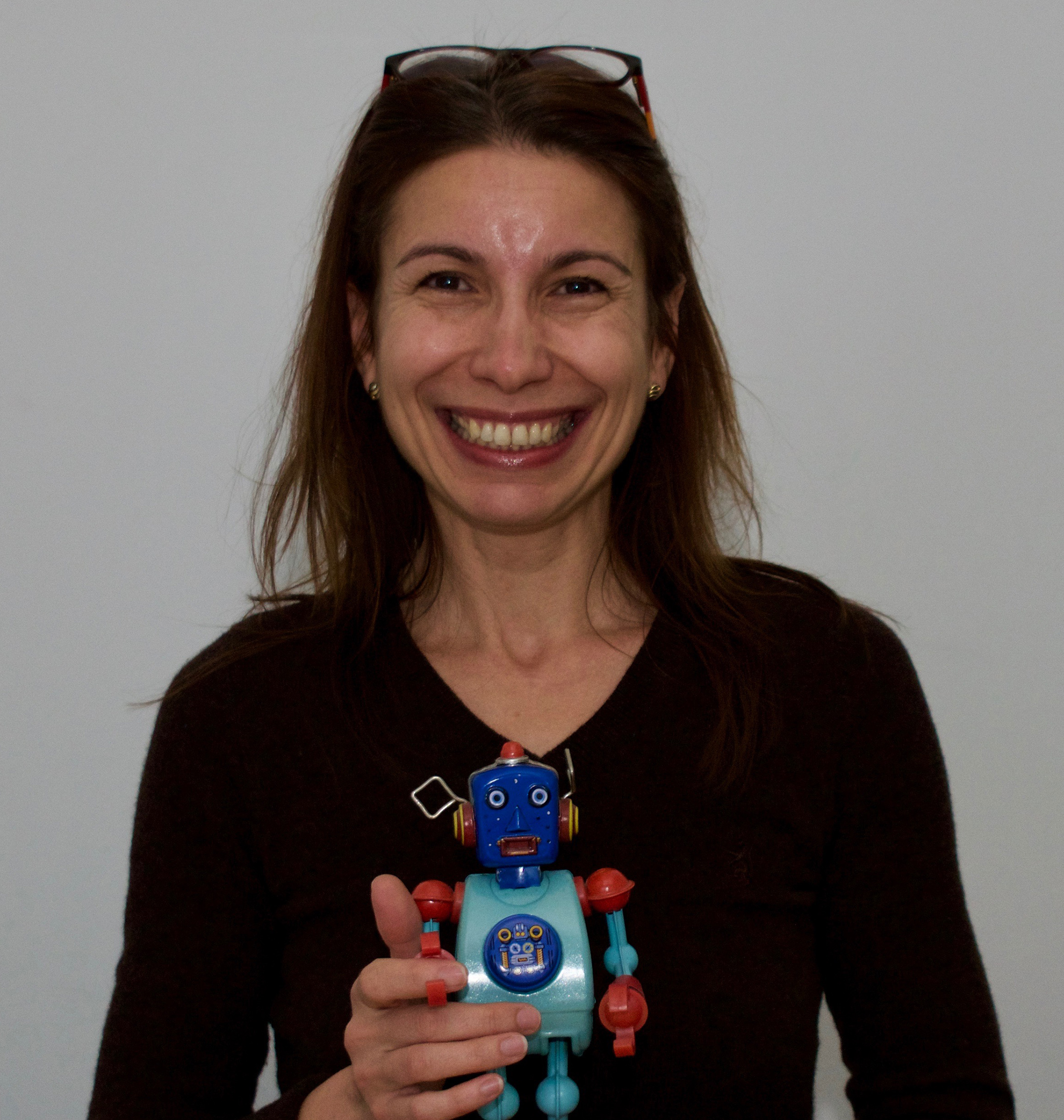 Originally from Bulgaria, Lina completed a BSc in Psychology, an MSc in Cognitive Neuroscience and a PhD all at Bangor University's School of Psychology. She has broad research interests encompassing areas such as attention, memory, visual perception and object expertise. Her interests extend to the role of object shadows (intrinsic and ground) in visual long-term memory, as well as how manipulations of object shape can influence consumer perception and shopping behaviour. As part of her part-time role at Bangor University's Confucius Institute, Lina also investigates issues in intercultural communication and one of her current projects explores the integrational difficulties experienced by Chinese students in the UK and Russia.
PROGRAMMER & TECHNICAL GURU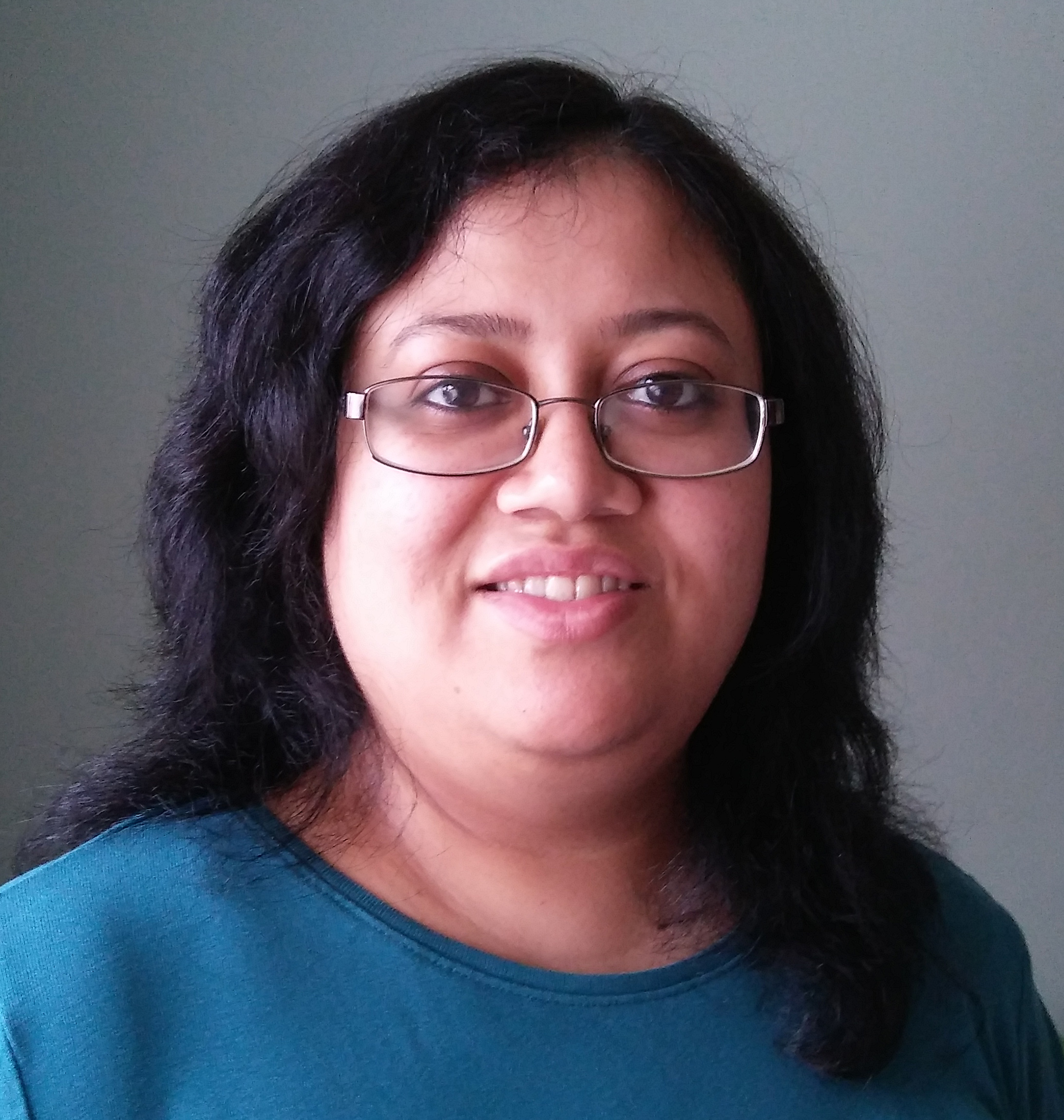 Bishakha comes from the city of Kolkata in India. She has a BSc in Computer Science from Fergusson College (Pune, India), a Masters in Computer Application (Chennai University, India) and Masters in Virtual Reality and Computer Graphics from the University Of Sussex (UK). All the computer games she played while growing up piqued her interest in virtual reality, computer gameplay and artificial intelligence. Her masters dissertation and the game mods and demos she made ensured her a career in the games industry in London. She worked mainly as an AI programmer and was responsible for AI racers and developing variety in the characteristics of non-human players. After this, she joined a team working on computer-aided orthopaedic surgery, where a robotic hand was used for performing precision hip and knee surgery. She then followed her family to scenic North Wales and worked in the local IT industry for six years as a senior developer and technical analyst. As she was looking for an opportunity to return to AI and robotics, the Social Robots project was the perfect opportunity for her to do so. In her spare time she likes reading, going on hikes, dabbling with paint, and on those rare sunny days, taking her two boys to the beach.
POSTDOCTORAL RESEARCH FELLOW
Ruud, a Dutchman, obtained his PhD under supervision of Prof. Beatrice de Gelder at Tilburg University, The Netherlands. Before that, he completed a BSc in Social Work, a BSc in Psychology, an MSc in Cognitive Neuroscience at Utrecht University, The Netherlands. In his research he investigates the neural mechanisms of positive and negative social interactions. He continued to explore these topics as a postdoctoral researcher on Dutch and South African soil at Maastricht University and the University of Cape Town. Excited by the unique insights robots offer human psychology and neuroscience, he is eager to explore the dynamic social interactions between robots and less robot-like beings in the Social Robots project at Bangor University. In his spare time, he is an avid reader, emerging hiker, and an unapologetic Morrissey enthusiast.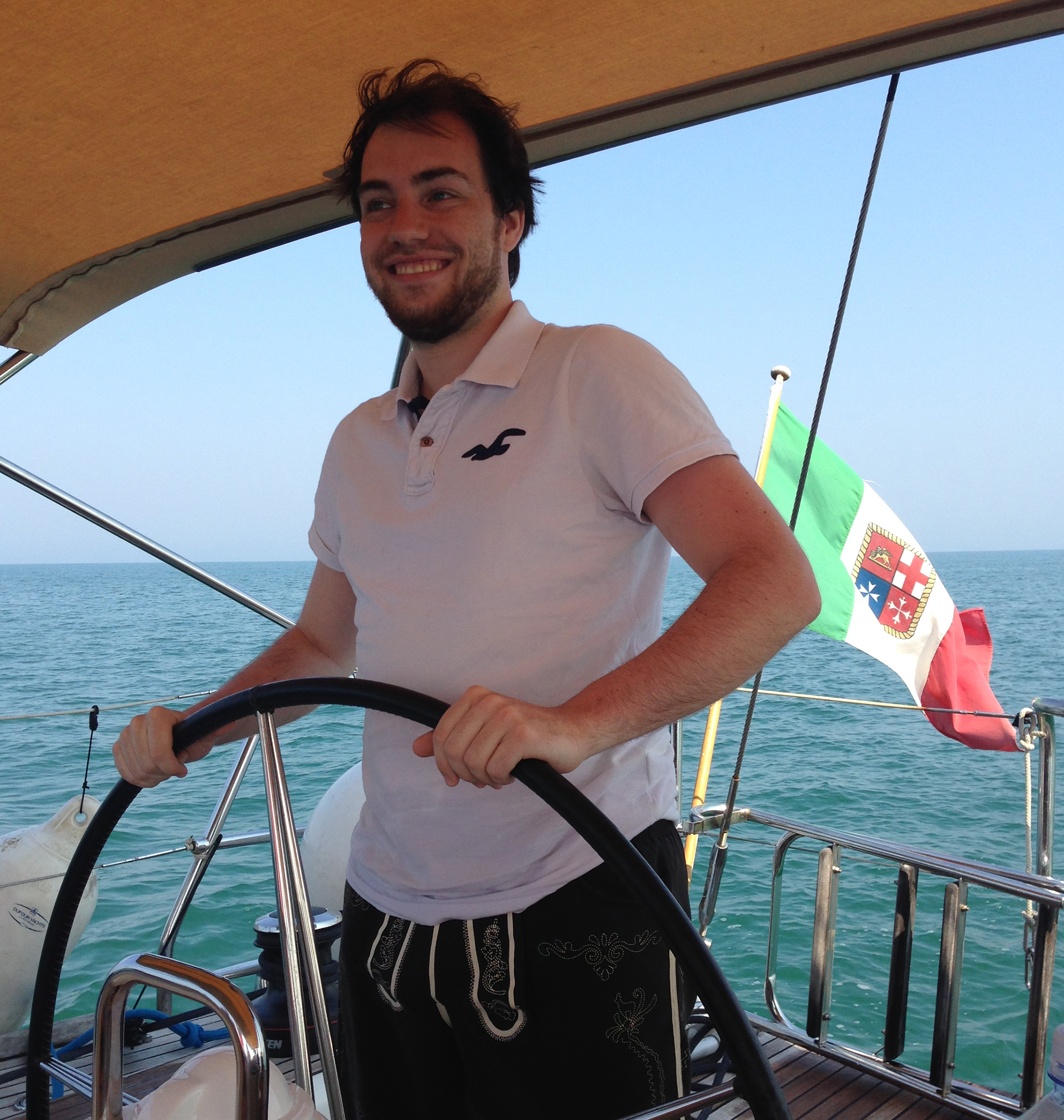 Felix originally comes from the beautiful Chiemgau region in Bavaria but has spend the last five years completing his BSc and MSc studies in Psychology at the University of Salzburg in Salzburg, Austria. Trained in Social Psychology, much of his research was concerned with people's reaction to different threats and exploring the motivations underlying people's behaviour. His interest in artificial intelligence and robotics led him to the SoBA Lab where he will start a PhD as part of the Social Robots project in October 2016. His highest ambition is to somehow implement empathy into robotics to help in the creation of friendly neighborhood robots instead of bad matrix-style robots. More realistic research interests include expectations from and behavioural reactions to robots and the exploration of cognitions underlying an interaction with robots. In his free time, Felix enjoys cooking, absorbing everything technology and science-fiction related as well as exploring the real and all sorts of virtual worlds.
Originally from the cold and rainy north of Germany, Anna completed a BSc in Psychology at the University of Konstanz, where she developed a passion for neuroscience and all things brain related. She left for the Netherlands in 2015 to pursue a Master's degree in Cognitive Neuropsychology at the Vrije Universiteit Amsterdam, exchanging her running route alongLake Constance for the Amstel river. Topics she is interested in include (but are not limited to) empathy, emotion regulation and our social (as well as antisocial) brain. Besides neuroscience, she likes to explore as many bookstores as she can, always leaving with a book (or two), British TV shows, and taking lots and lots of pictures on travels abroad. Anna is excited to join the Social Robots project in September 2017, to find out more about the underlying neural mechanisms of socializing with our robotic friends. After getting acquainted with them in graphic novels, movies and books, she cannot wait to delve into the intricacies of interacting with robots in real life, upgrading from science fiction to science.
Originally from the northern town of Oswaldtwistle, Katie moved to sunny Cornwall to study Marine Sciences and the innovative technologies used in the Renewable Energy sector. She then turned her attention to how technology can be used to help people more directly and studied BSc Psychology with Neuropsychology at Bangor University. She was bitten by the research bug after spending summer '16 as an intern under the supervision of Ken Valyear, and has since enjoyed volunteering in a number of Bangor's research labs. Katie is very excited to continue her studies at Bangor University – undertaking an ESRC funded MSc in Neuroimaging and a PhD under the supervision of Prof. Emily Cross. When Katie isn't dancing or ice skating, she enjoys watching the documentaries of Louis Theroux and attempting to cook.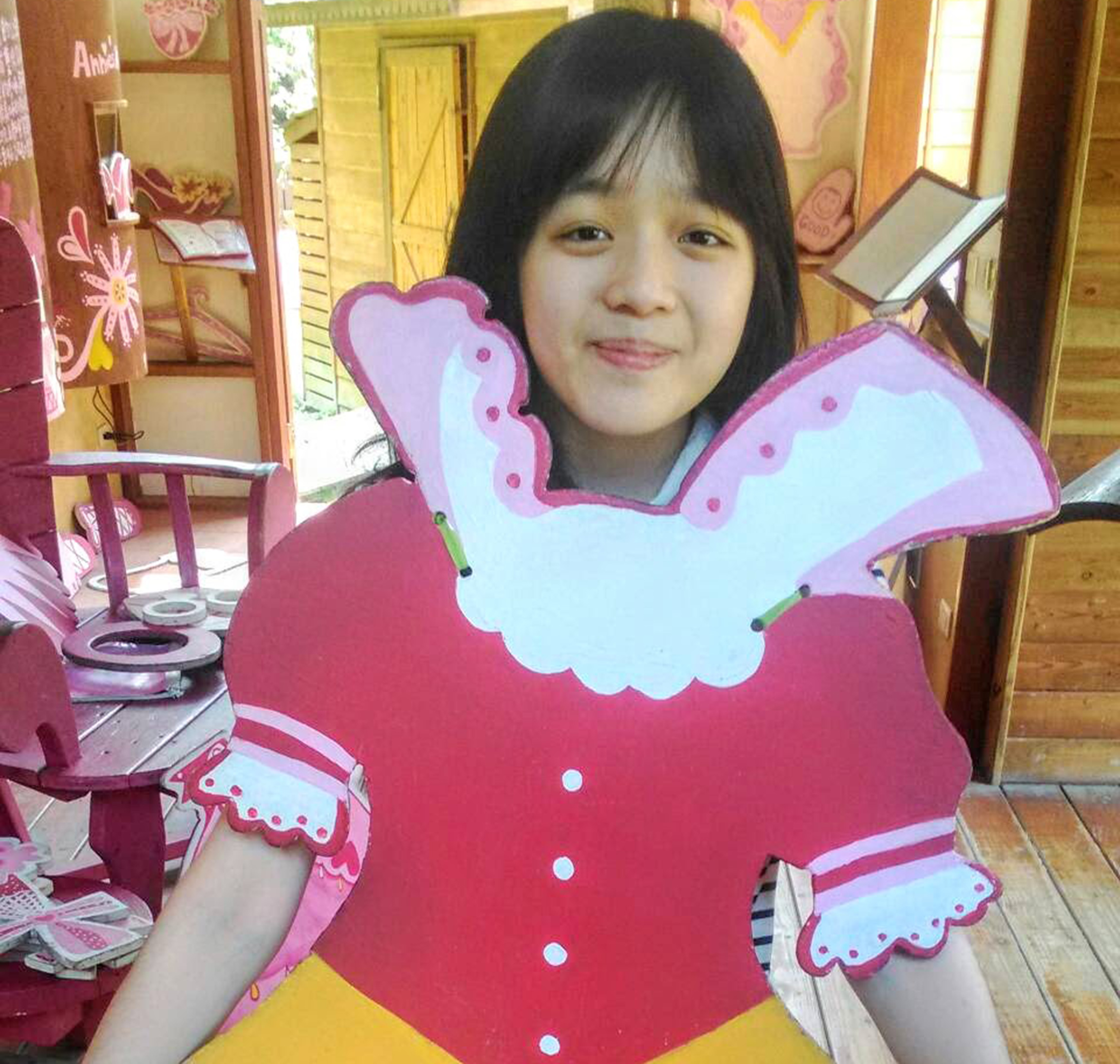 Te-Yi comes from New Taipei City in Taiwan and completed her BSc in Psychology at Chung Shan Medical University. With the passion for understanding human minds, she is now doing her MSc in Psychological Research at Bangor University under supervision of Prof. Emily Cross and Felix Hekele. Te-Yi has great interest in neuropsychology, social psychology, and cognitive psychology. Her MSc project is mainly focused on human-robot interactions, investigating how people interact with the cute and entertaining robot Cozmo. In her spare time, she likes to read, paint, and watch movies. She loves to be surrounded by the natural environment and very much enjoys living by the seaside.
SOBOTS INTERNS - SUMMER 2017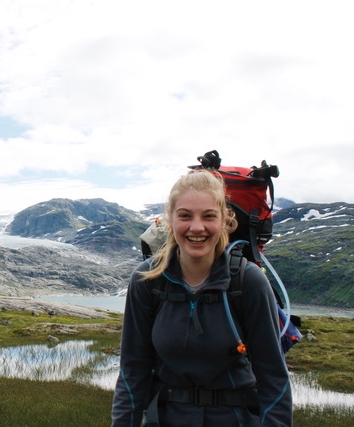 Originally from Berlin, the capital of Germany, Elena moved to a more peaceful city in the north of Germany. After two years of studying Cognitive Science in Osnabrück she discovered interests in different fields like cognitive psychology and computer science. To figure out which field of research or science excites her the most she arrived for an internship at the SoBa Lab in Bangor in August 2017. She is excited about getting a great insight in the world of science, research and academic career. Connecting her originally fascination of psychology coupled with the newly discovered interest in computer science and especially robotics, she would like to learn even more about robots and how they can perform social tasks. In her free time Elena likes to spend time with her friends, to do sports and to watch movies. She spends her holidays mostly hiking with friends which is why she is really excited about discovering the Snowdonia Park near Bangor at the weekends.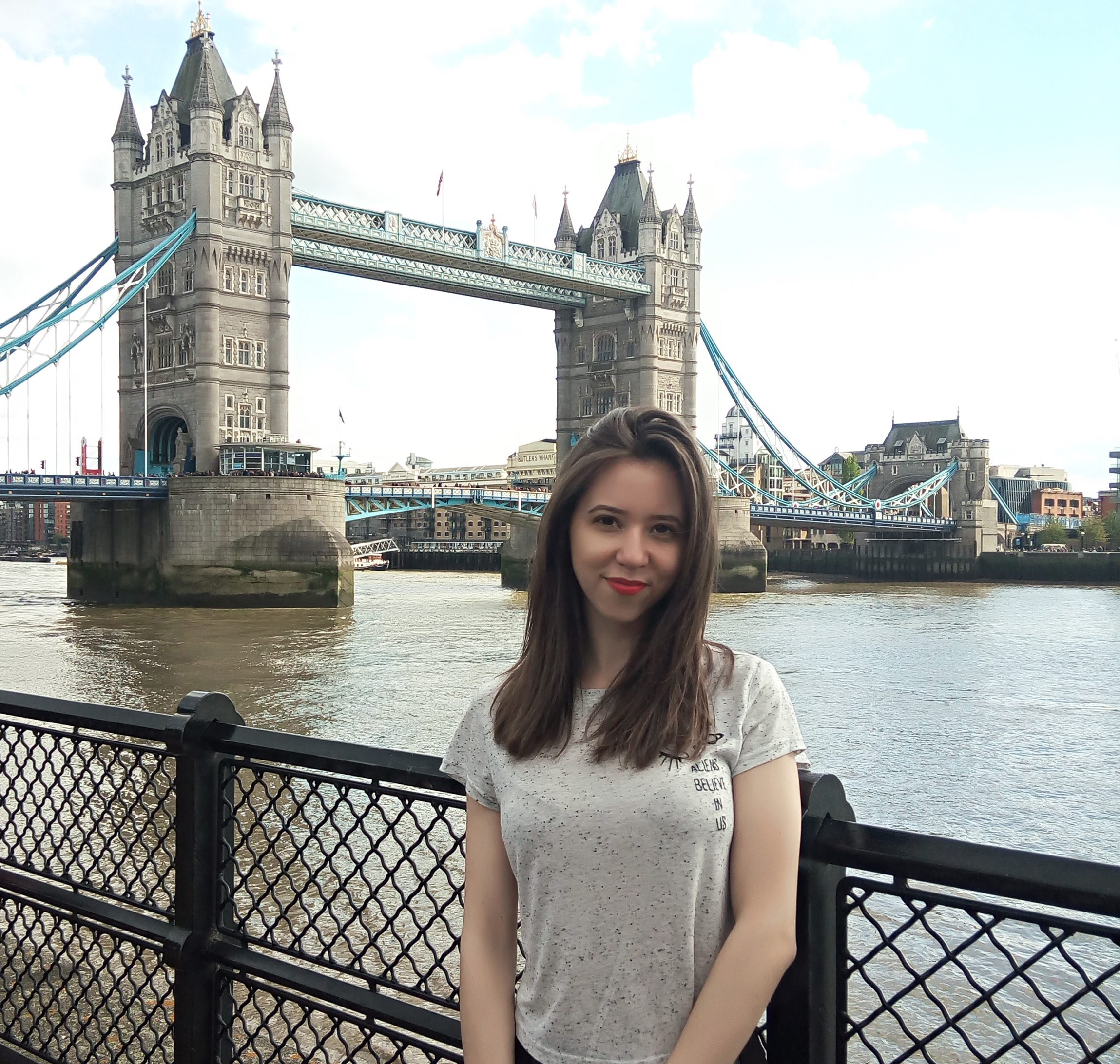 Veronica came all the way from Romania to study for a BSc in Psychology at Bangor University, where she will graduate in 2018. She applied for this internship as it would introduce her to the world of social robotics, which will be beneficial for her dissertation under the supervision of Prof. Cross. She finds gaining knowledge about how the universe works particularly rewarding. Therefore, she is interested in both the natural and social sciences, although psychology is her biggest passion. She has not been able to decide which area within Psychology interest her most as all of them have knowledge to offer about the complexity of human behavior. Veronica wants to use the power of knowledge to help others so she is planning to apply to graduate level medicine to eventually become a psychiatrist or neurologist. Her preferred ways of spending her free time are reading, solving puzzles, spending time with close friends, as well as meeting people with diverse backgrounds and interests who can give her an insight into how people with different life experiences perceive the world.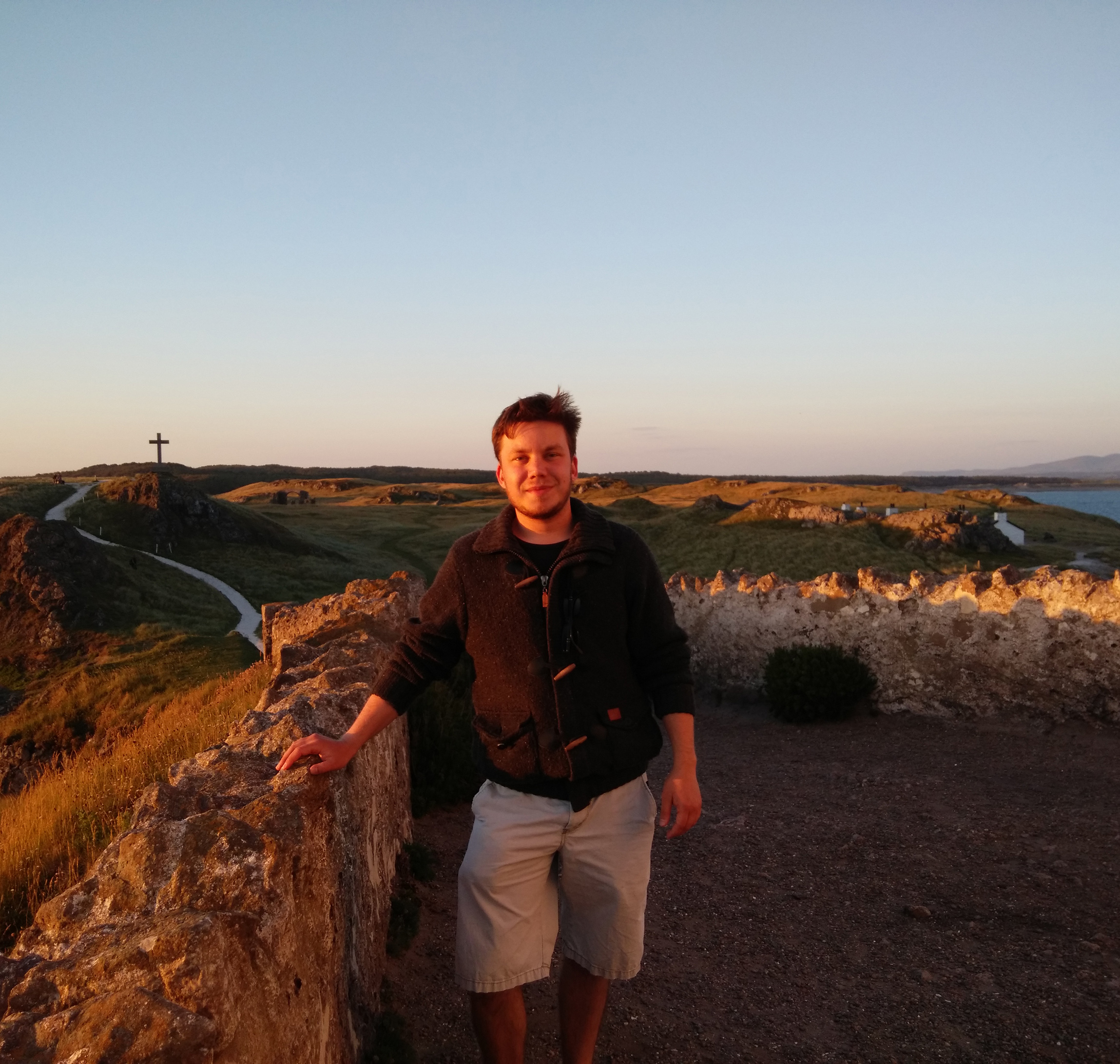 Originally from the wonderful city of Hamburg in the north of Germany, Malte started studying Cognitive Science at the University of Osnabrück in 2015. But it drew him back to the sea and in June he came to Bangor to do a DAAD internship at the SoBA Lab. He is very excited to learn about all the different interactions between social Psychology and social Robotics, and even more so to meet all the amazing people (and robots) at the laboratory. He is looking forward to gaining insights into the daily routine of research at the university and to learning more about methods involved in social robotics research. Apart from cognition and neuropsychology, Malte loves to go hiking to explore and discover new places. He enjoys the beautiful landscape of Gwynedd and Anglesey and the opportunity to travel around north Wales. Besides that, he likes good movies (and really trashy ones), books, comedy and weird music. He is not sure yet where the journey will take him, but the time at the SoBA-Lab is definitely a great experience, educationally and personally.
Merel Bekking is a contemporary product designer from The Netherlands. In 2012, she graduated from the Utrecht School of the Arts (NL). Merel likes to work on bigger design thinking projects involving cross-sector collaborations. These big research projects are more focused on questions rather than solutions or products. She collaborated with plastic producers, South African artists, traditional Sotho wavers, taxidermists and neuroscientists. Her work has been funded by the Creative Industries Fund NL, Creative Action Llandudno and the K. F. Hein Fonds, and is developed on her own initiative and in commission. Merel has exhibited and presented at the Milan Design Week, Dutch Design Week, DIY Berlin, the World Architecture Festival in Singapore, and more. Between 2015 and 2016 Merel was working and living in Cape Town (South Africa), and in the beginning of 2017 she relocated to Bangor, North Wales. Merel is very excited to be collaborating with the SoBA lab on the Social Robots project and work together on the exciting robotic petting zoo.